MY HERO is an international campaign that gives everyone a unique opportunity to say a public thank you to those special people who make our lives better, richer, warmer.
We all know people who deserve recognition and everyone nominated will receive a prestigious personalised certificate in recognition of their efforts and achievements.
We will also print your recommendations on our website – and plant a tree in the names of you and your nominees to help the environment for generations to come.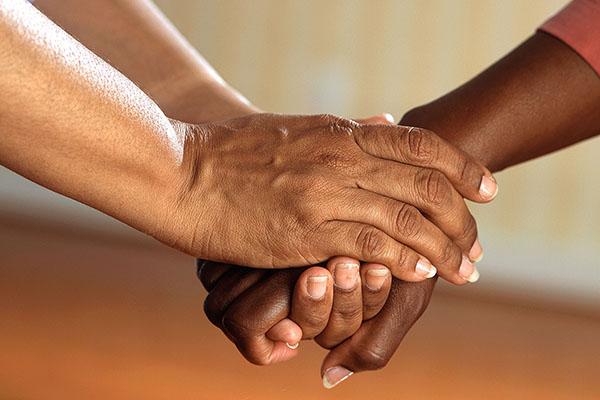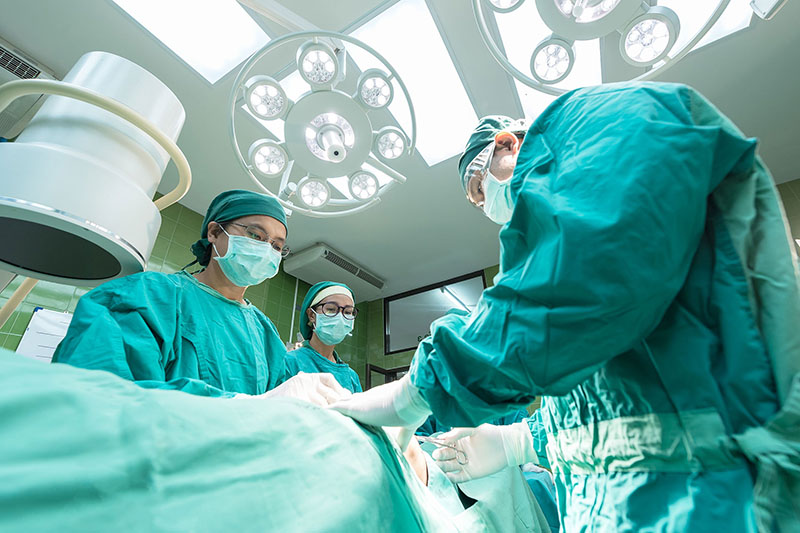 This is the perfect way to show your respect for all those in the NHS, for example, and all those other healthcare workers and volunteers as they strain every sinew to help every one of us during this desperate coronavirus emergency. 
We want to give you the chance to pay tribute to them individually,
but MY HERO nominations are NOT
restricted to health workers.
You might want to reward a friendly postman, a helpful neighbour, a shop that gives particularly good service – or just your best friend who is always there when needed.
They all deserve our gratitude and praise, and this is your unique opportunity to honour them:
your chance to let them know that you care about them just as much as they care for us.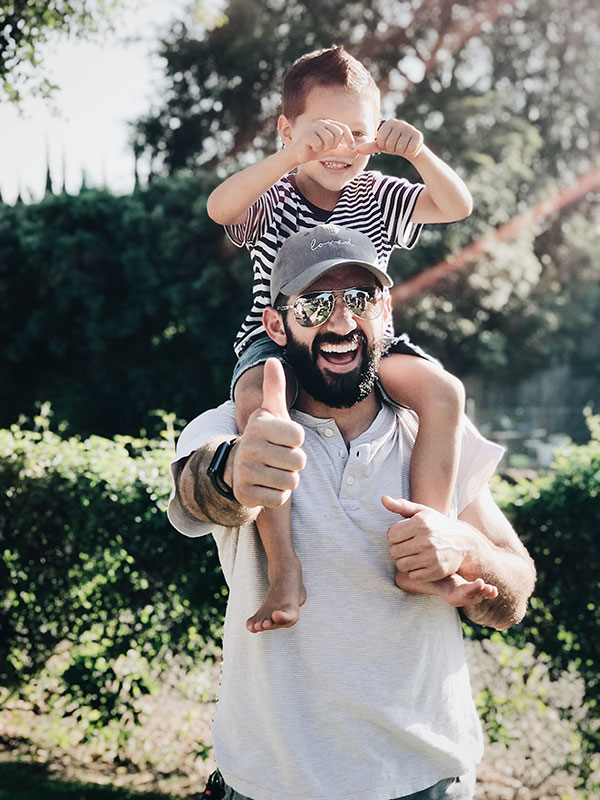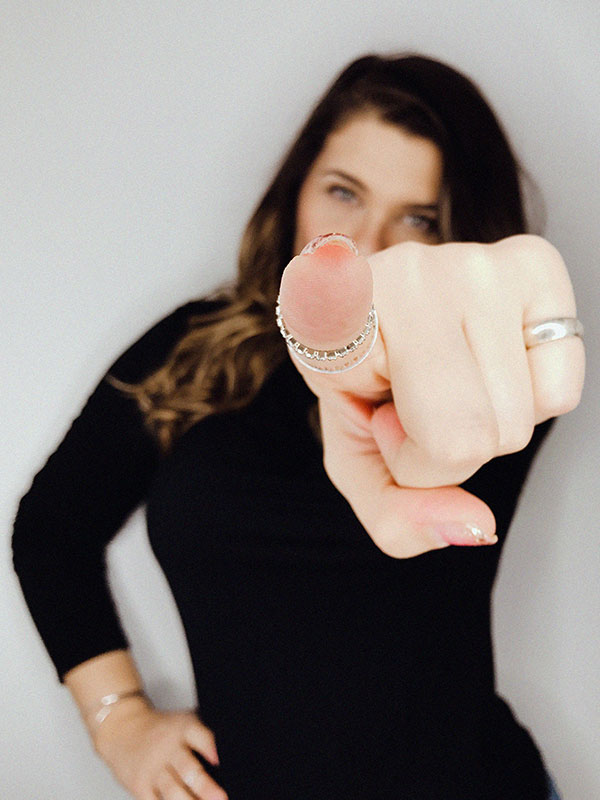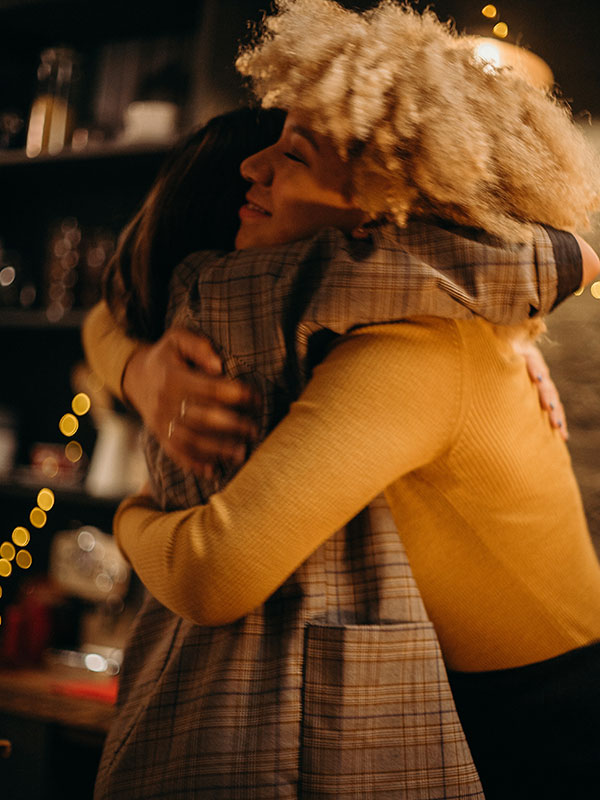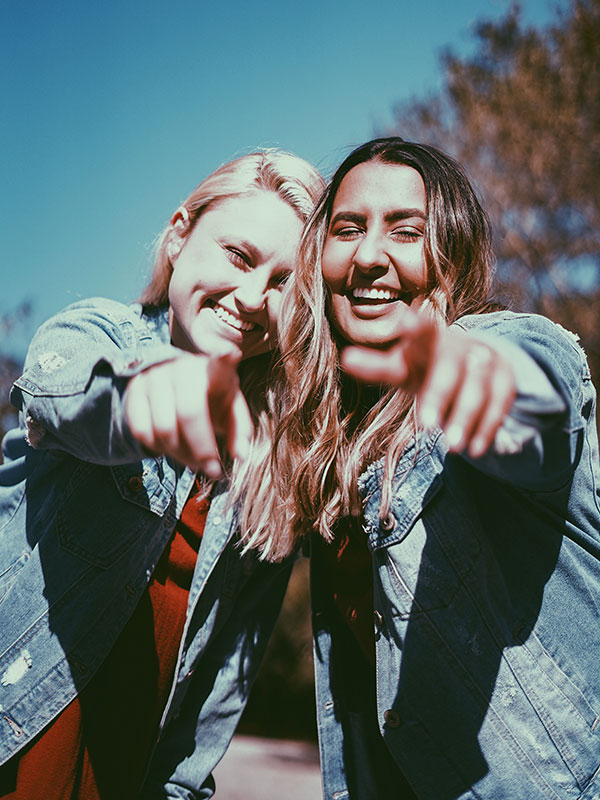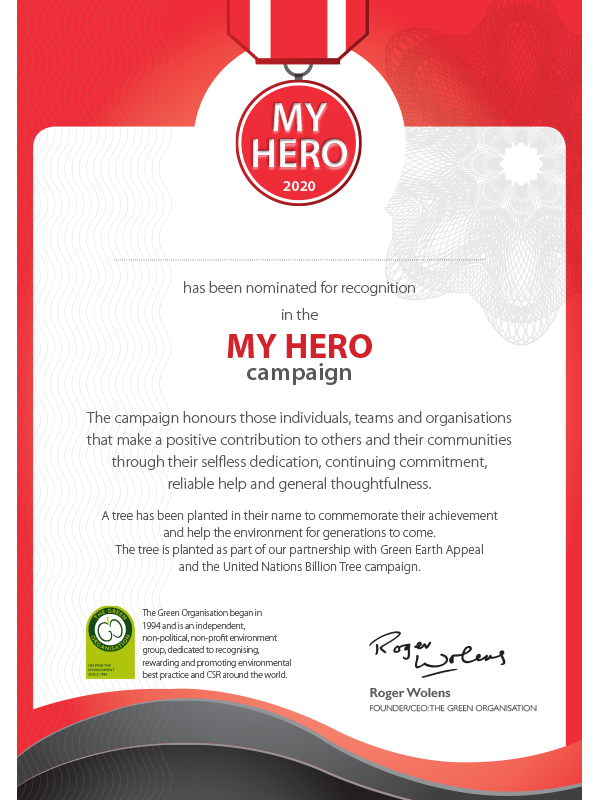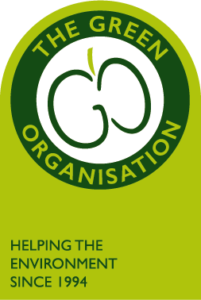 The MY HERO campaign is orchestrated by
The Green Organisation, already well established at the forefront of promoting social responsibility among companies and communities; which is why we will be planting trees to endorse your nominations and help the environment.
This is entirely free – no charge, no entry fee.  It will be our privilege to help you pay tribute to these very special individuals and organisations.
YOUR NAME AND CONTACT DETAILS
THE NAME OF YOUR NOMINEE AND CONTACT DETAILS
THE REASON FOR YOUR NOMINATION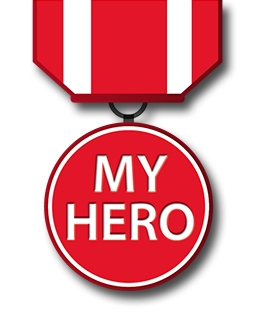 If any companies or individuals want to help with the campaign,
please contact roger@thegreenorganisation.info
And please tell your family, friends and colleagues. 
They might also want to show their gratitude to someone special.