2019
GREEN APPLE AWARD
WINNERS
2019 INTERNATIONAL GREEN APPLE AWARDS FOR THE BUILT ENVIRONMENT AND ARCHITECTURAL HERITAGE
The International Green Apple Awards for the Built Environment and Architectural Heritage 2019 were presented at RADA, the Royal Academy of Dramatic Art on July 22, 2019.
The top award of Green Champions was presented to
CARDINAL – CROWNED
CHAMPION OF CHAMPIONS
IN THE GREEN APPLE AWARDS
FOR THE BUILT ENVIRONMENT
AND ARCHITECTURAL HERITAGE 2019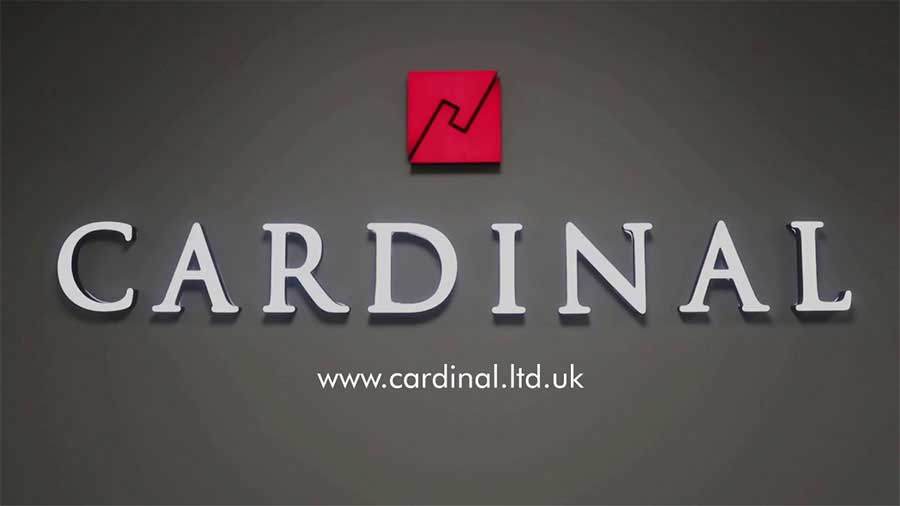 The trophies were presented by Martin Kiszco, Eco-Poet, Composer and Screen-Writer
Bradford-based Cardinal have been voted Green Champion of Champions in the Green Apple Awards for the Built Environment & Architectural Heritage 2019.
The awards, now in their 25th year, were presented at RADA, London on July 22, 2019, and Cardinal's Fernhill House project was the top scorer.
This project beautifully demonstrates how a disaster can be turned into an opportunity. It is won by
After a serious flood to their manufacturing site, Cardinal took this evidence of the climate crisis seriously and decided to not only mitigate future risk, but optimise their operations and improve their environmental performance. By consolidating all their sites into a single warehouse and production facility they have shown reductions in costs, waste and energy, as well as increases to recycling and training opportunities.
Several of the winners will now take their success to the next level, qualifying for the Green World Awards as Green World Ambassadors.
The other Green Champions and Gold Award winners are:
BEAUTIFUL BUILDINGS
INTERNATIONALGREEN CHAMPION-
CBRE – St Martin's Court for 20, Fenchurch Street.

INTERNATIONAL GOLD WINNER-
L&K Projekt for Play-of-Light, Gdansk, Poland
Ancient Structures Gold Winner-
The Rockhouse Retreat – The Rockhouse Retreat

Hotels Gold Winner-
Charles Knowles Design Ltd Architects – Gravetye Manor Hotel
Housing Gold Winner-
DP Architects – Dock Farm
Beautiful Buildings Commercial Gold Winner-
Mailen Design – Meadows Day Nursery, Northumberland
Beautiful Buildings Residential Gold Winner-
Purcell – Wildernesse House, Sevenoaks

BUILT ENVIRONMENT
Architects Gold Winner –
Roger Mears Architects – Putney Lower Common Cemetery Chapel
Architectural Heritage Gold Winner-
Balfour Beatty Rail – Bradford West to Elland Overhead Line Route
Civil Engineering Gold Winner-
Lincoln Eastern Bypass Team – Lincoln Eastern Bypass
Community Use Gold Winner-
Gateshead Council – PROTO-The Emerging Technology Centre
Conservation Gold Winner-
ARCO2 Architecture – Wildwood
Energy Management Goild Winner-
Cavendish Engineers & Savills – 110 Fetter Lane Combined Chiller & Trigeneration Optimisation
New Build Gold Winner-
ARCO2 Architecture – 5 Gwithian Towans
Property Management Gold Winner-
The Chantry Centre – ISO 14001 Certification
Public Buildings Gold Winner-
EUIPO – Spain – EUIPO AA3 Building
Sustainable Development Gold Winner-
Ecospheric – Zetland Road Passivhaus
Wastes Management Gold Winner-
The Chantry Centre –Reducing Overall Waste
BEAH Green World Ambassadors
These are the winners that have gone on to share their experiences with the world through inclusion in The Green Book 2020 – the world's only work of reference for environmental best practice.
CARDINAL
NATTA BUILDING COMPANY
BEC
DRAGADOS SA UK
BALFOUR BEATTY
MAILEN DESIGN
L&K PROJEKT
SIMPANG RENGGAM DISTRICT COUNCIL
YOU'RE IN GOOD COMPANY:
Some of our members and winners; past and present.